Dr. Sara Wilcox to lead PRC; her research focuses on physical activity in underserved populations
January 25, 2012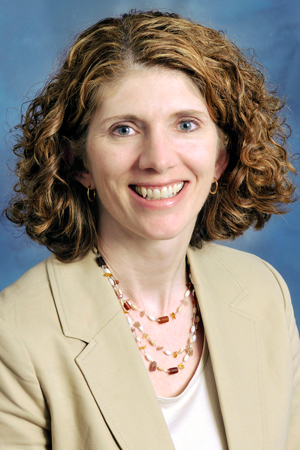 Dr. Sara Wilcox has been named director of the Prevention Research Center at the Arnold School.
Dr. Sara Wilcox has been named director of the Prevention Research Center at the Arnold School of Public Health.
Wilcox was named the interim director of the PRC in May. She succeeded Dr. Steve Hooker who took a post at Arizona State University.
Dr. Tom Chandler, dean of the Arnold School, said that after a national search for a new director, "It became clear that we had the best possible candidate here. Dr. Wilcox has the opportunity to move this long-standing and accomplished center to new heights with everyone's participation and help."
Wilcox said the PRC's record of success was a factor in her decision to join the Arnold School faculty in 1999.
"The work being done in the Prevention Research Center was a major draw for me to come to USC, so I'm delighted that I will now be able to lead the center," Wilcox said. "I'm looking forward to reaching out across the Arnold School and broader USC community to engage researchers in the center and increase our presence."
A professor in the Department of Exercise Science, Wilcox has an adjunct appointment in the department of psychology and is a faculty affiliate with the women's and gender studies program.
Her research focuses on promoting physical activity in underserved populations and communities, particularly in women, older adults, and African Americans. Her research has been supported by the National Institutes of Health, the CDC, the U.S. Army, and the Robert Wood Johnson Foundation.
Wilcox is the recipient of the school's Faculty Research Award and the university's Educational Foundation Research Award for Health Sciences. She earned a bachelor's degree in psychology from Northwestern University and her master's and doctoral degrees in clinical psychology from Washington University.
The Arnold School's PRC has been a presence on the USC campus since 1993. It is one of the first 37 centers funded by the Centers for Disease Control and Prevention. Each center has a specific focus but all are dedicated to research projects that promote health and prevent disease through community engagement.
The PRC promotes physical activity through community intervention, training, dissemination and applied research.