USC, Claflin University open new molecular virology laboratory in Orangeburg
Posted 04/16/2007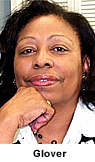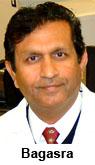 The University of South Carolina and Claflin University have opened a new molecular virology laboratory created to reduce HIV/AIDS and HPV/cervical cancer rates in the Orangeburg community and elsewhere.
The laboratory is part of Project EXPORT (Excellence in Partnership for Community Outreach, Research on Health Disparities, and Training), a research, education and public outreach collaboration between the two universities.
EXPORT is five-year effort supported by a $7.5 million grant from the National Center on Minority Health and Health Disparities, part of the National Institutes of Health.
"We envision that this laboratory will be a site where breakthrough research is conducted. This lab will also expose students to new knowledge and allow them to gain skills necessary to conduct advanced scientific research," said Dr. Saundra Glover, associate dean for health disparities and social justice at USC's Arnold School of Public Health.
Glover is also principal investigator of the EXPORT project and serves as director of the USC Institute for Partnerships to Eliminate Health Disparities which has established research, training and outreach relationships between USC and the state's historically black colleges and universities.
A ribbon-cutting ceremony was held on April 19 at the new lab located at 898 Goff Ave. on the Claflin campus in Orangeburg.
Dr. Omar Bagasra, a Claflin professor and director of the school's South Carolina Center for Biotechnology, said the laboratory is housed in a former residence that was renovated at a cost of about $200,000. It contains new, state of the art equipment valued at more than $1 million.
Bagasra said the lab will accommodate about ten graduate students and be available to visiting scientists from around the globe. Dr. Samina Hassanali will manage the lab.
Dr. Kim Creek, a professor at the USC School of Medicine who has coordinated cancer research programs between USC and Claflin, said training minority students in cancer research is also a major function of the lab.
Authorities at both universities say training health professionals from minority and underserved populations will advance the cause of reducing, eliminating or preventing health disparities in South Carolina.
Bagasra said that when the EXPORT Project is completed, the lab will be available to provide molecular diagnostic service for research and other uses.
The school also is working with the Orangeburg Department of Public Safety to do local forensics research, which will allow evidence to be studied without sending it to Columbia.