Study finds supplemental food, micronutrient powder, monitoring program are reducing child undernutrition in India
Aug. 22, 2011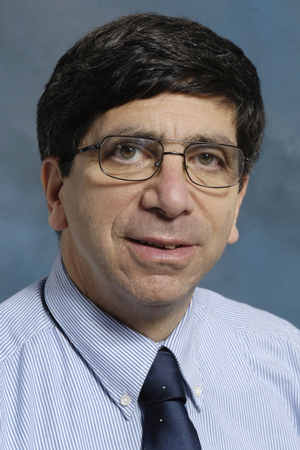 A study on undernutrition by Dr. Ed Frongillo and other researchers has implications for countries working to improve children's nutrition.
A study on reducing undernutrition for children in India, conducted by researchers at the Arnold School of Public Health, was distributed July 24 as the UNICEF-India feature of the week.
The study's findings, published earlier this year in the Journal of Nutrition, are important in India where 48 percent of 61 million children under age 5 suffer from chronic undernutrition, defined by UNICEF as the outcome of insufficient food intake and repeated infectious diseases.
Dr. Edward Frongillo, chair of the Arnold School's Department of Health Promotion, Education, and Behavior and one of the study's authors, said undernutrition can result in a child being underweight, too short for her or his age, dangerously thin for her or his height, and deficient in vitamins and minerals.
"Our study assessed the impact of enhancements to the country's existing Supplemental Nutrition Program. The findings shed light on how the nutrition program affected children's growth and the importance of program enhancements to the growth and development of children in India," said Frongillo, an affiliated scholar with the Arnold School's Center for Research on Nutrition and Health Disparities.
In addition to Frongillo, the study's authors included Rasmi Avula, a doctoral student in the Arnold School from India, and colleagues at UNICEF in New York and Banasthali University in India.
A major cause of child undernutrition in India is the late introduction and low quality of foods to children. Since the 1970s, India has had the Integrated Child Development Services (ICDS) program to provide services through a network of workers at centers established throughout the country. The Supplemental Nutrition Program is among the services provided, as well as immunizations, health checkups, referral services, preschool education, and nutrition and health education. There is one center per village or for a population of 1,000.
The Supplemental Nutrition Program is a vital part of India's efforts to improve childhood nutrition. The program provides supplementary food to children between 6 months and 6 years old and to pregnant and breastfeeding women. A hot meal is served every day at the centers to children age 3 and above. Take-home food is given to pregnant women and children from 6 months to age 3. In spite of the benefits of this program, there have been many problems, including irregularities to the food supply, lack of delivery to targeted individuals, lack of awareness among mothers about their children's eligibility for the food, and failure of program workers to notify mothers when food supplies are available.
To improve the Supplemental Nutrition Program, the government of Rajasthan, with technical support from UNICEF, decided to try three enhancements to its program:
Local preparation of the supplementary food by women's groups. This would help ensure packets of food supplement are fresher than those produced at a central location. Many mothers complained that the food supplements produced outside their villages smelled bad and sometimes were not of good quality for their children.
A one-a-day packet of micronutrients to be added to supplementary foods.
Improved monitoring of the program.
On a designated day of the week, program workers distributed the supplementary food and five micronutrient packets to caregivers of children between the ages of 6 to 30 months. The program workers demonstrated how the micronutrient powder should be mixed with the supplementary food and fed to children.
After six months, the researchers found that the prevalence of stunting, underweight, or wasting among children 9 to 24 months of age was reduced by 20 to 33 percent.
"These findings indicate that improving the quality of the supplementary food, providing micronutrient powder, and monitoring of the program can improve nutrition outcomes in young children over a short period of time," Frongillo said.
Although the researchers said they could not separate the effects of individual program enhancements on growth and nutrient intake, together the three enhancements were effective.
"These results have important implications for ICDS in identifying and improving the aspects of the program to maximize the impact on children's health," Frongillo said. "Since ICDS is a national program, even modest improvements can have a large and important effect if implemented throughout the country. The results also could have implications for other countries working to improve the nutrition and development of children."