Hundreds of Sumter County women have adopted healthier, more active lifestyles because of a three-year community effort spearheaded by the Prevention Research Center at USC's Arnold School.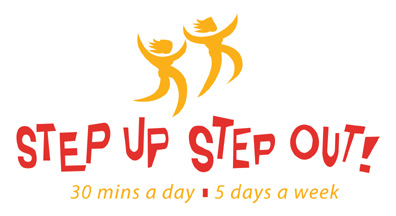 Step Up, Step Out is the name of the project that targeted women between the ages of 35-54 who were not getting enough exercise. Some 430 women were recruited into the program which encouraged the use of South Carolina walking trails.
The women were asked to follow guidelines set by the Center for Disease Control and Prevention calling for 30 minutes of moderate-intensity exercise per day for five or more days per week, said USC research professor Patricia Sharpe.
"The program was a success,'' said Sharpe, who added that the women increased their level of physical activity on an average of 223 minutes per week, well beyond the CDC recommendations.
The CDC website says examples of moderate exercise are walking briskly, mowing the lawn, dancing, swimming, or bicycling on level terrain
Step Up, Step Out also helped the Sumter women learn more about fitness opportunities in the area and helped overweight participants lose an average of five pounds each. Moreover, some 69 percent of the participants were so swayed by the program they "planned ahead to exercise while on vacation," Sharpe said.
Paid for by a $1.3 million CDC grant, the program was a partnership of the USC Research Center, the Sumter County Active Lifestyles coalition and the Sumter County Parks and Recreation Department.
The CDC spotlighted the program recently in its "State of the CDC 2005" report. The report described Step Up, Step Out as an example of "research that takes a community-based participatory approach."
Sharpe said in Sumter that approach involved asking residents about the fitness needs of area women and their help in identifying a target group.
Based on interviews, surveys and focus groups, the AD Company, a Columbia marketing and communications firm, developed a countywide media campaign. The media blitz lasted for a year. It included press releases, brochures, posters, flyers, billboards, radio and cable TV spots, newspaper ads and articles.
Sharpe said articles and ads in the Sumter Item featured comments from physically active women who were admired as role models by their peers.
Health information also was sent to participants by US mail and e-mail. Following an orientation, the participants also were given a tote bag with a pedometer, an outdoor recreation guide, a dairy to record individual experiences and goals and a packet of post cards to report on activities to program researchers.
Enrolment ended in November 2004, but women are still actively participating. Sumter County has a wealth of outdoor recreation sites, including city, county and state parks, shopping malls, churches and a 25-mile section of the Palmetto Trail.
Related web pages:
Step Up. Step Out! On the Web
Sumter County Parks and Recreation Department
University of South Carolina Prevention Research Center