'Food deserts' in Spartanburg, Florence to be studied
October 3, 2013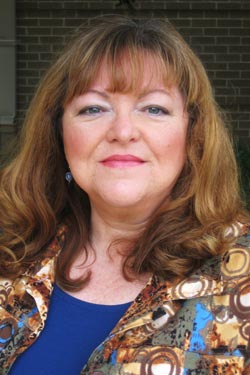 Dr. Patricia Sharpe
A study by researchers at the University of South Carolina will look at food shopping behaviors and access to food in Spartanburg and Florence in an effort to better understand how food choices impact health.
The areas selected for the study are considered "food deserts," said Dr. Patricia Sharpe, a researcher with the Arnold School of Public Health's Prevention Research Center.
"A 'food desert' is a federal designation given to communities, which have higher than average levels of poverty and where consumers have limited access to fresh fruit, vegetables and other healthy foods," said Sharpe, who is leading the study. "These areas often lack access to supermarkets or large grocery stores that offer affordable, healthy food."
The National Institutes of Health is funding the four-year grant, which totals more than $2.1 million.
In Spartanburg, the study will focus on the Northside community; in Florence, the study will focus on neighborhoods in North Florence and East Florence.
One of the important features of the study involves the use of Geographic Information Systems (GIS) technology to assess locations for both healthy food and fast food in the community's area.
"Research has found that there is an association between access to healthy food outlets and the prevalence of obesity and chronic diseases such as diabetes and heart disease," she said. "If a community has better access to suppliers of healthy foods, will there be a difference in their health? That's what we want to know."
The study will examine food access, family food security, sources of food, the purchase behaviors of a family's food shopper and dietary choices. Researchers will interview 300 family food shoppers in each city at three times during the study period.
The study will monitor changes that naturally occur to the community food environment. "Over the four years of the grant, it is reasonable to believe that these areas may undergo growth and development that could alter people's shopping habits and purchases. We want to understand how their opinions and choices may change over time," said Sharpe.
The grant will bring jobs. Over the four years of the study, 20 full- and part-time staff will be employed, including four based in the Florence office and four in the Spartanburg office.
Other study investigators will include Dr. Angela Liese and Dr. Sara Wilcox of the Arnold School; Dr. Bethany Bell of the College of Education; and Dr. Sarah Batters by of the Department of Geography, College of Arts and Sciences.