Arnold School advocate is recognized for commitment to Latino health.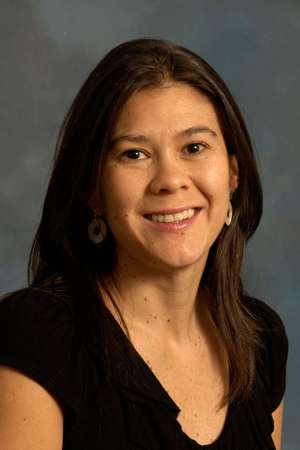 The Duke Endowment has selected Margarita Franco
for one of its "Profiles of Service."
Editor's Note: During the Carolina's Promise capital campaign of the University of South Carolina, we will be highlighting the faculty, staff, students, alumni and donors whose work and contributions are making a difference in public health here and around the world. This feature focuses on Margarita Franco, a staff member whose work with Latino families is being highlighted by The Duke Endowment.
June 11, 2012
Margarita Franco of the PASOs Program at the Arnold School of Public Health is highlighted in the "Profiles of Service" feature of The Duke Endowment.
PASOs (which means steps in Spanish), is a maternal and child health program that helps Latino families in South Carolina build strong and healthy families. PASOs receives funding from The Duke Endowment, whose "Profiles of Service" features recognize the "behind-the-scenes" workers from grantee organizations, past and present, who share the commitment to making a difference that was established by James B. Duke, the endowment's namesake.
The Duke Endowment honors nonprofit staff and volunteers who represent the human face of community efforts and who dedicate their time, talents and hearts to making those efforts successful.
The feature also includes a video interview with Franco.
The Duke Endowment recently awarded a $350,000 grant to the Greenville Hospital System University Medical Center to continue funding for the PASOs Program, which originated in Richland and Lexington counties in 2005 and means "steps" in Spanish. The new funding from The Duke Endowment, which previously had provided a $445,430 grant for PASOs, is enabling PASOs to focus on prevention through the training of Latino community health leaders who provide culturally appropriate health messages to their peers, and help others navigate the health care system.
Earlier this year, the PASOs Program at the Arnold School of Public Health received the Promising Practice of the Year Award from the Association of Maternal & Child Health Programs (AMCHP).
Visit http://www.dukeendowment.org/profiles-of-service/2012-profile-of-service-margarita-franco?Itemid=1065 to learn more about Franco and her work to help Latino families use their individual and cultural strengths to help their families and communities be as healthy as possible.