Dr. Jan Probst is in the spotlight of The Rural Monitor; Dr. Sara Wilcox is featured in RWJF profile
Aug. 22, 2011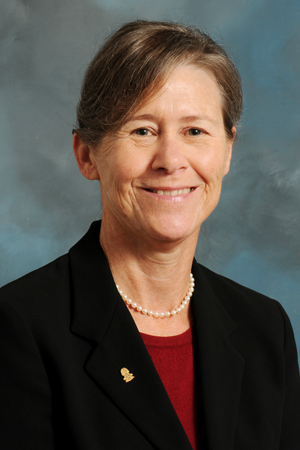 Dr. Jan Probst is the subject of an in-depth interview in The Rural Monitor.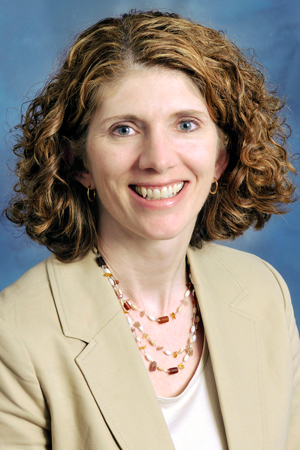 A profile of Dr. Sara Wilcox is posted on the Web site of the Robert Wood Johnson Foundation.
The research and teaching of two Arnold School of Public Health professors have been highlighted on prominent Web sites.
The Rural Monitor features an in-depth interview with Dr. Jan Probst, director of the S.C. Rural Health Research Center. Dr. Sara Wilcox, interim director of the Prevention Research Center, is profiled on the Robert Wood Johnson Foundation site for her work as an evaluator of the Active for Life® program.
Probst, a professor in the Arnold School's Department of Health Services Policy and Management, is the "Rural Spotlight" feature of The Rural Monitor, a publication of the Rural Assistance Center, which provides health and human services information for rural America.
The feature highlights health inequities, health status and obesity among people living in rural America. The article also discusses Probst's passion for her work.
When asked "what motivates your concern for the poor and underrepresented?," Probst answered, "I grew up in a solid, middle-class Catholic family where I was taught to take care of others. The whole ethos of the 1960s, from the Kennedy/Johnson administration through the Civil Rights movement, taught us to worry about the vulnerable, and there was a historic concern for the poor. We were taught to aspire to help those who can't help themselves."
As for her work's passion, she said, "If there is one thing I've emphasized about our center it's that it's a real university department with real, live students. Instead of running it with just staff, we have four to five doctoral students working here all the time. Students are great -- they're deeply excited about everything! They learn to do research but I also try to instill in them that rural health is an important thing. A lot of us in rural health are in our late fifties and early sixties. We need our successors."
Visit http://www.raconline.org/newsletter/summer11/ to access the complete interview with Probst.
The profile of Wilcox lauds her efforts in evaluating the $17-million Active for Life® program between 2002 – 2009. The article states: "Evaluators conduct rigorous studies aimed at advancing knowledge. They share findings via scientific papers published in peer-reviewed journals. Program managers and directors, on the other hand, look for insights and conclusions that reflect their real-world fiscal, staffing and community environments. Sara Wilcox has earned a reputation for integrating these diverse perspectives, thereby both advancing knowledge and improving practice."
In 2008, Wilcox and colleagues from the University of South Carolina published several articles presenting findings from the Active for Life evaluation. One of those, titled "Active for Life -- Final Results from the Translation of Two Physical Activity Programs," was selected as one of the top 10 most influential RWJF research articles published in 2008.
In 2009, RWJF identified the article as one of 25 that "had major policy impact, affected our work and thinking, or stood out in some other way."
A professor in the Department of Exercise Science, Wilcox said she approaches her work believing she has as much to learn as she has to contribute.
"I gained a lot professionally from working on Active for Life. I learned valuable new skills that I use in other projects. At many levels, I benefitted from this experience. Among other things, I learned ways that evaluators can be independent but still develop close relationships. I found it is possible to do both," she said.
Visit http://www.rwjf.org/pr/product.jsp?id=72212 to read the complete profile.