'Stay in Balance' program targets falls, a serious public health problem among older adults
April 5, 2011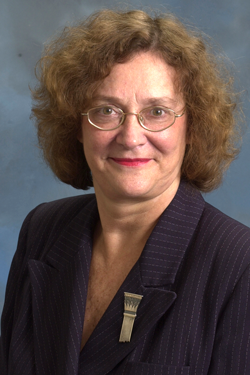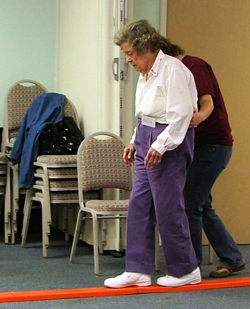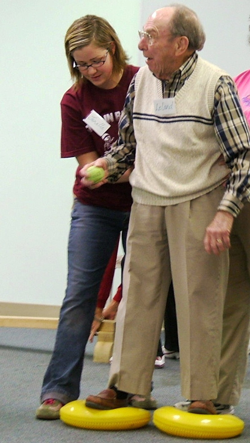 Older adults fear falling. And with good reason.
One in three older adults falls at lest once a year, and death rates from falls in seniors are rising sharply. In 2009, the Centers for Disease Control and Prevention found that 2.2 million injuries related to falls were treated in emergency rooms, and more than 581,000 of these people were hospitalized.
Falls have been a public health problem among older adults for many years, said Dr. Harriet Williams, an Arnold School exercise science professor and director of the Functional Health Behaviors Assessment Laboratory.
"Older adults are keenly aware of the problems associated with falls," said Williams, whose research has examined the implementation and evaluation of fall prevention programs in community settings.
"Falls affect mobility and can result in a loss of independence. Older adults fear becoming incapacitated and a burden to family members," said Williams, who also directs the Lifespan Motor Development Programs at the Arnold School.
With the aging of the nation's baby boomers and with people living longer, fall prevention is critical to ensuring that older adults remain healthy and active, she said.
Williams and her colleagues at the Arnold School's department of exercise science have been at the forefront of studies on balance and postural control – important factors in healthy aging -- for more than 15 years. A study published in 1997 in the Archives of Physical Medicine and Rehabilitation, on which Williams was lead author, used spectral analysis techniques to determine the characteristics for postural control among older adults. They found that seniors who had good balance displayed characteristics similar to those of young adults.
This research led Williams to develop the Stay in Balance (SIB) program, a 10-week program which is offered at the Capital Senior Center and the Still Hopes Episcopal Retirement Community, both in Columbia.
SIB takes a comprehensive, multidimensional approach to preventing falls and also promotes ways to maintain balance and mobility, said Williams.
Older adults participate in activities that challenge their mobility and balance. These activities work on building the body's major physiological systems affecting balance – muscular strength and cardiovascular endurance as well as cognitive function. The activities also challenge an individual's attention and ability to do two things at the same time – all of which promote fall prevention, Williams said.
"We have found that the program leads to positive improvement in balance, mobility, leg strength, and aerobic functioning," Williams said.
Stay in Balance is so successful that it is being copyrighted and soon will be available to other groups, community organizations, churches and retirement centers that offer activities to older adults, said Williams.
The materials will include a manual and two videos that can be used in a variety of community settings, she said.
"This is a great example of how academic research has led to an outreach program that has the ability to affect the health and well-being of older adults around the nation," said Williams. "I am proud of the work of our faculty, staff and students who have had a part in building a program that now will be used for older adults around the country."