Arnold School a sponsor of talk by Rollins School of Public Health expert on maternal and child health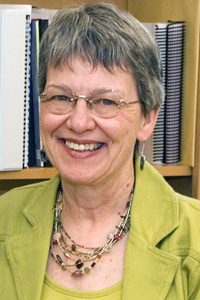 Carol J. Rowland Hogue

Epidemiologist Dr. Carol J. Rowland Hogue of Emory University's Rollins School of Public Health will be a guest speaker from 8 – 9 a.m. Friday, Oct. 15, at Palmetto Health Richland Hospital.
Her talk, titled "Why Is Stillbirth Important to Pediatricians, Family Practitioners, and Epidemiologists (as well as to Obstetricians)?," will be held in Palmetto Richland's Dana C. Mitchell Auditorium and is part of the OBGYN/Pediatrics Grand Rounds lecture.
A professor of epidemiology at the Rollins School, Hogue is the Jules and Deen Terry Professor of Maternal and Child Health and director of the Women and Children's Center.
Prior to her academic career at Emory, Hogue was at the Centers for Disease Control, Division of Reproductive Health, where she was chief of the Pregnancy Epidemiology Branch (1982-88) and then director of the division (1988-1992). While at CDC, Hogue initiated many of the agency's current reproductive health programs, including the Pregnancy Risk Assessment Monitoring System (PRAMS), the National Pregnancy Mortality Surveillance System, and the National Infant Mortality Surveillance (NIMS) project that initiated the national and state-level development and use of linked birth and death records.
Prior to her government service, Hogue was on the biometry faculty of the Arkansas medical school (1977-82) and the biostatistics faculty of the University of North Carolina, Chapel Hill, School of Public Health (1974-77). She earned her master's and doctoral degrees from UNC.
Her visit is supported by the S.C. March of Dimes, the USC Arnold School of Public Health's Department of Epidemiology and Biostatistics, the USC School of Medicine's Department of Obstetrics and Gynecology and the Research Consortium on Children and Families (RCCF).
Parking for the Grand Rounds Lecture: The Palmetto Health Richland Hospital address is 5 Medical Park. Attendees may park in the parking lot by the 4 Medical Park office building across a side street (Medical Park Drive) from the hospital. The Grand Rounds lecture will be held in the Palmetto Health Richland Hospital auditorium, located on the first floor of the Harden Street extension side of the hospital -- http://specialtyclinics.med.sc.edu/map.asp.