Demonstration project to set up farmers market at health center
February 4, 2010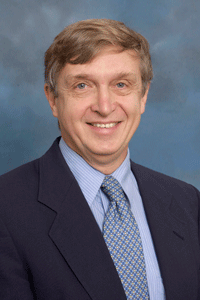 James Hérbert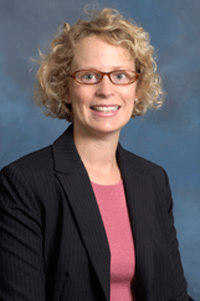 Darcy Freedman
USC scientists are developing a plan that could make fresh fruit and vegetables available to more people across South Carolina.
The project, spearheaded by the S.C. Statewide Cancer Prevention and Control Program, will involve faculty from the Arnold School of Public Health and other colleges at USC, said Dr. James Hébert, director of the CPCP.
Support for the project comes from a $1.5 million grant from the Centers for Disease Control and Prevention and the National Cancer Institute (NCI), which also designated the CPCP as one of 10 Cancer Prevention and Research Centers in the nation.
"Building on expertise in diet and physical activity, epidemiology and disease mapping for which the Cancer Prevention and Control Program is well known, our center has developed research programs aimed at healthy eating that could change the face of cancer in South Carolina and beyond," said Hébert, who recently received the NCI's Established Investigator Award in Cancer Prevention.
Dr. Darcy Freedman, a faculty member in the College of Social Work, said South Carolina's low-income, minority communities have the least access to healthy foods, a discrepancy that has health consequences such as increased rates of cancer, obesity, heart disease and diabetes.
Freedman's role in the healthy eating project will be as the study lead for a demonstration farmers' market at one of the Federally Qualified Health Centers (FQHC) that treat low-income patients across the state.
The project, which will take about a year to organize, will have the involvement of the community in deciding how the market operates and input from farmers about what types of produce can be grown.
Freedman said plans are for the market to become self sustaining, producing enough profit for farmers to find it worth their trouble and to attract additional growers to serve other health centers.
She said her model is the Veggie Project, a group of farmers' markets she organized in four, low-income neighborhoods in Nashville, Tenn. Those markets, developed in collaboration with local Boys and Girls Clubs, are still in operation after four years.

Having a farmers' market at a health center is a novel approach to healthcare, said Freedman, and Carolina's program will be the first of its kind in the nation.
"We're working to prove that the best medicine for disease prevention comes from the garden," she said. "What we learn can be used to develop other centers throughout the United States."