Posted 08/02/2007

New adult exercise guidelines include weight training
as part of weekly regimen

---
Guidelines for healthy adults under age 65

Do moderately intense cardio 30 minutes a day, five days a week
Or
Do vigorously intense cardio 20 minutes a day, 3 days a week
And
Do eight to 10 strength-training exercises, eight to 12 repetitions of each exercise twice a week.
Moderate-intensity physical activity means working hard enough to raise your heart rate and break a sweat, yet still being able to carry on a conversation. It should be noted that to lose weight or maintain weight loss, 60 to 90 minutes of physical activity may be necessary. The 30-minute recommendation is for the average healthy adult to maintain health and reduce the risk for chronic disease.
Guidelines for adults over age 65
(or adults 50-64 with chronic conditions, such as arthritis)
Do moderately intense aerobic exercise 30 minutes a day, five days a week
Or
Do vigorously intense aerobic exercise 20 minutes a day, 3 days a week
And
Do eight to 10 strength-training exercises, 10-15 repetitions of each exercise twice to three times per week
And
If you are at risk of falling, perform balance exercises
And
Have a physical activity plan.
Both aerobic and muscle-strengthening activity is critical for healthy aging. Moderate-intensity aerobic exercise means working hard at about a level-six intensity on a scale of 10. You should still be able to carry on a conversation during exercise.
Older adults or adults with chronic conditions should develop an activity plan with a health professional to manage risks and take therapeutic needs into account. This will maximize the benefits of physical activity and ensure your safety.
---
Adults need moderately intense exercise for at least 30 minutes five days a week or vigorous exercise at least 20 minutes three days each week, according to updated physical fitness guidelines from two leading health groups.

Moreover, the American Heart Association and the American College of Sports Medicine recommend weightlifting as part of a weekly regimen to control health problems created by sedentary lifestyles and a national epidemic of obesity.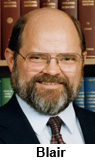 "I think physical inactivity is the biggest public health problem we face. I think it actually accounts for more morbidity and mortality than anything except maybe cigarette smoking," said Dr. Steven Blair, a professor in the Department of Exercise Science at USC's Arnold School of Public Health.

Blair and EXSC colleague Dr. Russ Pate were among the panel of experts who crafted the new recommendations released this week.

The new guidelines recommend adults ages 18 to 65 do moderate-intensity aerobic activity for at least 30 minutes five days each week. That could include taking a brisk walk, bicycling at a moderate speed, light jogging or other exercise that noticeably accelerates the heart rate.

These activities should be done in at least 10-minute bouts. Short spurts of low-intensity movement — shopping, taking out the trash or walking a few minutes in the office or parking lot — don't count.

However, moderate- or vigorous-intensity activities performed as a part of daily life -- brisk walking to work, carpentry or gardening with a shovel -- performed in bouts of 10 minutes or more can be counted towards the recommendation.

An alternative option to structured daily exercise is to do a more vigorous aerobic activity such as jogging, which causes rapid breathing and a substantial increase in heart rate, for at least 20 minutes, three days a week.

The updated recommendations suggest that adults do eight to 12 repetitions of eight to 10 different exercises on the major muscle groups, including the chest, back, shoulders, upper legs, lower legs and arms.

This could be strength training with free weights or machines, or weight-bearing calisthenics such as push-ups. This should be done on two non-consecutive days.

Adults 65 and older are encouraged to do similar amounts of physical activity, based on their fitness abilities.

They are advised to strength-train two to three times a week, doing a few more repetitions using lighter weights. This helps maintain and increase strength. Flexibility exercises are suggested to preserve the range of motion necessary for daily activities. People at risk of falling should do balance exercises.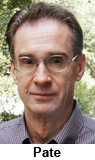 "What we have learned is that resistance exercise provides important health benefits that go beyond strength gain," Pate said. "We now know that (it) is important to bone health and provides many of the same benefits that endurance exercise gives."

The guidelines are an update and clarification of the 1995 recommendations from the Centers for Disease Control and Prevention and ACSM on the types and amounts of physical activity needed by healthy adults to improve and maintain health.

The intent is to provide more comprehensive and explicit public health recommendations for adults based upon available evidence of the health benefits of physical activity.

Research shows that regular physical activity reduces the risk of heart disease, stroke, type 2 diabetes, osteoporosis, some types of cancer, anxiety, depression and a host of other health problems.

"The message is do as much as you can do to prevent yourself from falling into a disabled state," says W. Jack Rejeski, a professor of health and exercise science at Wake Forest University.

For more information or additional details on the physical activity guidelines, please visit:

• American Heart Association

• American College of Sports Medicine