$1.3 million grant largest to be awarded to S.C. museum
January 13, 2010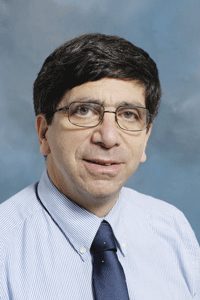 Ed Frongillo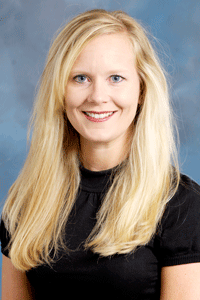 Heather Brandt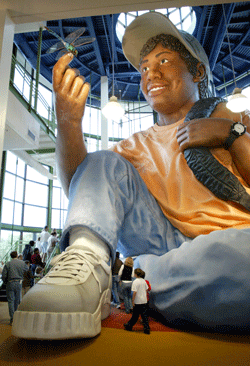 EDDIE®, the museum's centerpiece exhibit and world's largest child.
Arnold School of Public Health faculty are serving on an advisory board that will help EdVenture Children's Museum expand its health programming and encourage middle and high school students to pursue careers in science, technology, engineering, and math.
The efforts are being supported by a $1.3 million grant from the National Institutes of Health. The award is the largest competitive grant ever given to a South Carolina museum.
The grant was announced Jan. 11 by Rep. James E. Clyburn, D-S.C.; Sen. Lindsey Graham, R-S.C., the museum and other elected local, state and federal officials.
Dr. Ed Frongillo and Dr. Heather Brandt of the Arnold School's Department of Health Promotion, Education, and Behavior (HPEB) are among nine University of South Carolina faculty members on an advisory panel assisting EdVenture in its expanded programs.
Frongillo, chair of the HPEB department, described EdVenture as a "truly world-class museum," adding, the involvement of the Arnold School "presents us with an opportunity to try to attract the interest of middle and high school students about the problems of public health, what we need to understand to address these problems and the potential ways we can address health problems in this country."
The grant money awarded to EdVenture will help it to
Educate multi-generational families about the variety and factors of chronic disease;
Provide hands-on classes for students in kindergarten through eighth grades on NIH-driven research topics, exposing them to science career possibilities; and
Expand EdVenture's youth development program for students in grades 7-12, with a focus on minority and under-served populations, to encourage interest in biomedical science careers.
South Carolina's statistics on student career development and health-related illnesses were the impetus for applying for the funding. According to the State Department of Education, only 4 percent of South Carolina's graduating high school seniors intend to pursue a career in science, technology, engineering or math.
Employers are beginning to see a drought of qualified candidates in these fields to replace retiring Baby Boomers. The disparity in pursuing science careers is largest for minority youth.
The grant is important in a state where chronic diseases – diabetes, stroke, cancer, infectious and cardiovascular diseases, for example – take a toll on the health of children and adults. South Carolina is ranked 42nd in the nation for the overall well health of its citizens, as reported by the United Health Foundation.
In addition to Frongillo and Brandt, other USC faculty members serving as EdVenture advisers are: Dr. Lucia Pirisi-Creek, Dr. Wayne Carver and Dr. Phillip Buckhaults of the School of Medicine, Pam Weiss and Dr. Melinda Forthofer of the College of Social Work; Dr. Lydia Matesic of the Department of Biological Sciences; and Dr. Paul Thompson of the Department of Chemistry and Biochemistry.
The mission of EdVenture Children's Museum is to inspire children to experience the joy of learning. For more information, visit its website at: www.edventure.org.