Physical therapy scholar, clinician is APTA Catherine Worthingham Fellow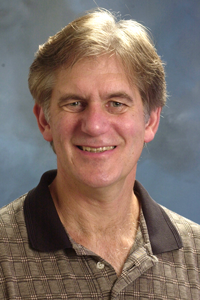 Paul F. Beattie

A faculty member in the University of South Carolina's Arnold School of Public Health has been installed as a Catherine Worthingham Fellow of the American Physical Therapy Association.
Dr. Paul F. Beattie, a clinical associate professor in the Department of Exercise Science physical therapy program, was recognized as a Fellow at the recent APTA Annual Conference and Exposition in Boston, Mass.
Beattie, who joined the faculty of the Arnold School's physical therapy program in 2001, also is an adjunct associate professor in developmental biology and anatomy at USC's School of Medicine and an adjunct professor at Northern Arizona University.
The APTA's Catherine Worthingham Fellow membership category recognizes people whose work has resulted in lasting and significant advances in the science, education, and practice of the profession of physical therapy. It is the highest honor among the APTA's membership catgories and recognizes Worthingham who was an exemplary leader in physical therapy education, science and practice for more than 50 years.
Dr. Tom Chandler, Arnold School dean, said the selection brings distinction to Beattie's career.
"This is an outstanding honor for Dr. Beattie, whose academic career also has been marked by leadership and service," Chandler said. "I am pleased that he has been recognized for his many achievements."
A Vietnam War veteran, Beattie began his clinical career at Manhattan Veteran Hospital in New York. From 1998 – 2001, Beattie was a consulting physical therapist for the Rochester Red Wings professional baseball club. He has held teaching positions at the University of New Mexico, the University of Illinois at Chicago and Ithica College. In 1996, he was a visiting scholar at Sydney University in Australia.
Widely published, Beattie is a manuscript and book reviewer for Physical Therapy and a manuscript reviewer for the Journal of Orthopedic Physical Therapy, the Journal of Occupational Medicine, Physiotherapy Theory and Practice, and Medicine and Science in Sports and Exercise. He is on the editorial board for PT Magazine, a book reviewer for FA Davis Co., and an abstract reviewer for the APTA National Conference.
His interests include musculoskeletal pain syndromes, low back pain, lumbar magnetic resonance imaging, outcomes assessment of people with orthopedic problems, and patients' satisfaction with care.
Beattie earned a bachelor's degree in physical therapy from Quinnipiac College, a master's degree from the Medical College of Virgina, and a Ph.D. in exercise science from the University of New Mexico, with a minor in kinesiology and statistics.