Awards to two Arnold School faculty at APHA meeting will highlight achievements in teaching
November 3, 2010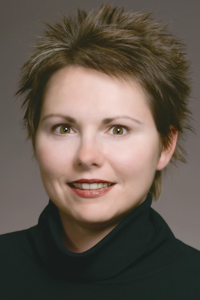 Amy Brock Martin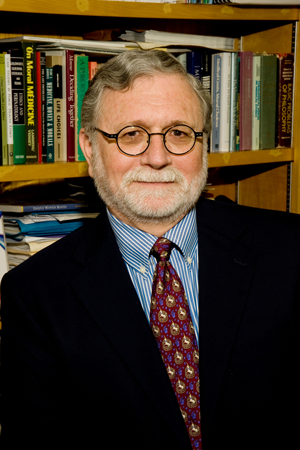 Robert McKeown

Arnold School faculty members Dr. Robert McKeown and Dr. Amy Brock Martin will receive national recognition for academic achievement at the American Public Health Association's annual meeting and exposition Nov. 6 - 10 in Denver.
Martin, deputy director of the S.C. Rural Health Research Center, will receive the Delta Omega Award for Innovative Public Health Curriculum, presented annually by the public health honor society.
Delta Omega created the award in 2001 to applaud the important role public health graduate education plays in the development and maintenance of a strong, active and well-prepared public health profession.
Martin's course analyzes the issues and demographic, economic, and political forces affecting healthcare delivery systems in rural America. Students also examine the structure of federal and state public health programs that impact rural health.
"To receive such a prestigious award is indeed an honor, and I share it with the rural communities and rural health leaders who make significant contributions to the course each year," Martin said. "This accolade would not be possible without their support and investments in our students."
Martin said the award also is an honor for the Department of Health Services and Policy, the Arnold School, and the University of South Carolina.
"I believe receipt of this honor is yet more evidence that the Arnold School of Public Health is a place of excellence in public health education," said Martin, the 2008 Rural Educator of the Year and president-elect of the S.C. Rural Health Association.
She earned her bachelor's degree in humanities and social sciences from USC and her master's and doctoral degrees from the Arnold School's Department of Health Services Policy and Management.
McKeown, chair of the Department of Epidemiology and Biostatistics, will receive the prestigious Abraham Lilienfeld Award from the ASPH's Epidemiology Section.
The Lilienfeld Award recognizes excellence in the teaching of epidemiology during the course of a career. It is given in memory of Dr. Abraham Lilienfeld, an outstanding teacher, scholar and former chair of the epidemiology department at the Johns Hopkins School of Public Health.
McKeown earned a bachelor's degree in chemistry from Furman University and a master's degree and a doctorate in theology from Duke University. He earned a doctorate in epidemiology from USC.
Both Martin and McKeown will receive their awards on Monday, Nov. 8.