Center for Research in Nutrition and Health Disparities, USC Environment and Sustainability Program are event hosts
January 22, 2014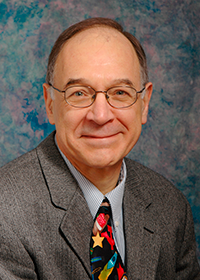 Dr. Tom Baranowski of the Baylor College of Medicine will be the guest speaker at the March 21 nutrition symposium.
Dr. Tom Baranowski, a professor of pediatrics at the Baylor College of Medicine, will be the keynote speaker for the fourth annual symposium, "Healthy Eating in Context: Communicating for Change and Sustainability."
The event, scheduled from 8:30 a.m. until 4 p.m. Friday, March 21, at the Columbia Metropolitan Convention Center, is sponsored by the Center for Research in Nutrition and Health Disparities and USC's Environment and Sustainability Program. The symposium is open to USC faculty, staff and students and the community.
Abstracts for the symposium are due by Friday, Jan. 24. The deadline for the symposium registration is Friday, March 3. The cost for University faculty and staff is $25; students and community members will pay $15. The cost includes the registration packet and lunch.
The program will begin with Baranowski's keynote  address.  A faculty member of the Children's Nutrition Research Center at Baylor, Baranowski will discuss the use of technology to develop gaming research to improve children's nutrition.
After his talk, the symposium will feature include oral and poster presentations.
The goal of the symposium is to connect diverse communities who are interested in: utilizing technology to improve nutrition and physical activity of children and adults; benefit local economies; and create a sustainable future. These interest groups include the multiple disciplines represented by academic scholars at colleges and universities, researchers from for- and non-profit organizations, and concerned community members.
Visit http://nutritioncenter.sph.sc.edu/symposium.shtml for more information and to upload abstracts. Community members also are invited to display a community exhibit.
For more details or questions, contact: Mary Wilson at the Arnold School of Public Health, MJWilson@mailbox.sc.edu.